TEXTESOL TEACHER OF THE YEAR
The TexTESOL V Teacher of the Year is an annual award given to an exemplary English Language Teacher (K-12/college/university) from the North Texas area. A call for nominations is open each year shortly before our annual conference.
NEW! Announcing–We are accepting applications for TEXTESOL Teacher of the Year! Please click below to submit an application!
TexTESOL V is seeking nominations to recognize TESOL educators in the following areas: Elementary Ed., Secondary Ed, and Higher Ed./Adult Ed. The nominees will be honored at the TexTESOL V Regional Conference.
Application Deadline: April 3, 2023.
Click here to submit for TEXTESOL Teacher of the Year!
CONGRATULATIONS
2022 TEXTESOL TEACHERS OF THE YEAR
Roberta "Birdie" Brazil
ESOL Teacher
Lewisville ISD
2022 Award Recipient
Birdie Brazil is a dedicated professional who is patient and kind and loves her ESL students. She has been a teacher at SOAR (Supporting Overall Academic Readiness) Academy for many summers which is a summer language enrichment program. She volunteers for many clubs/activities/functions  outside of school hours that promote diverse cultures for our school and for her church. Mrs. Brazil's students love her because she helps them in her class and cares about them outside of the class as well. Birdie goes above and beyond for her students as well as her fellow teachers and is known as being one of the kindest, generous, best teachers on our campus.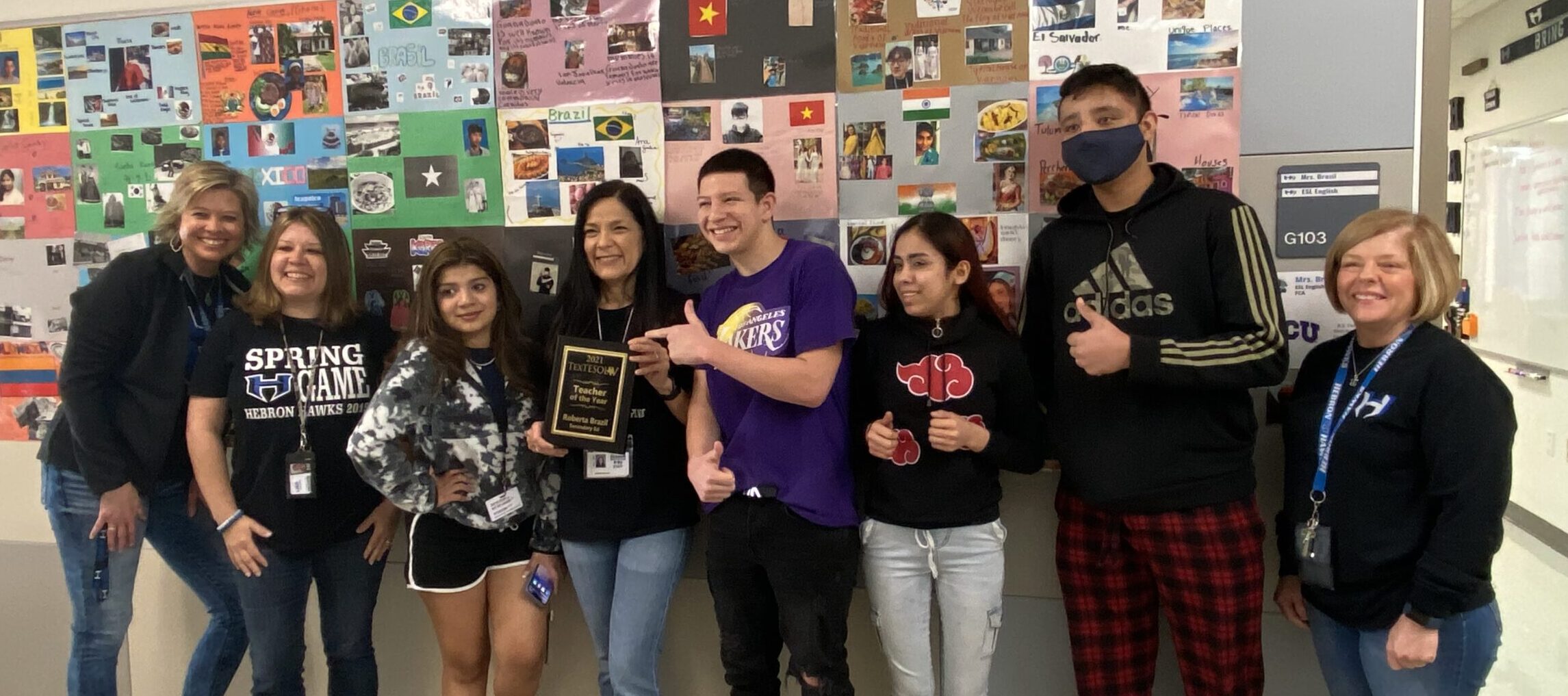 Ana Vizcaya Vazquez
Language Acquisition Specialist
Coppell ISD
2022 Award Recipient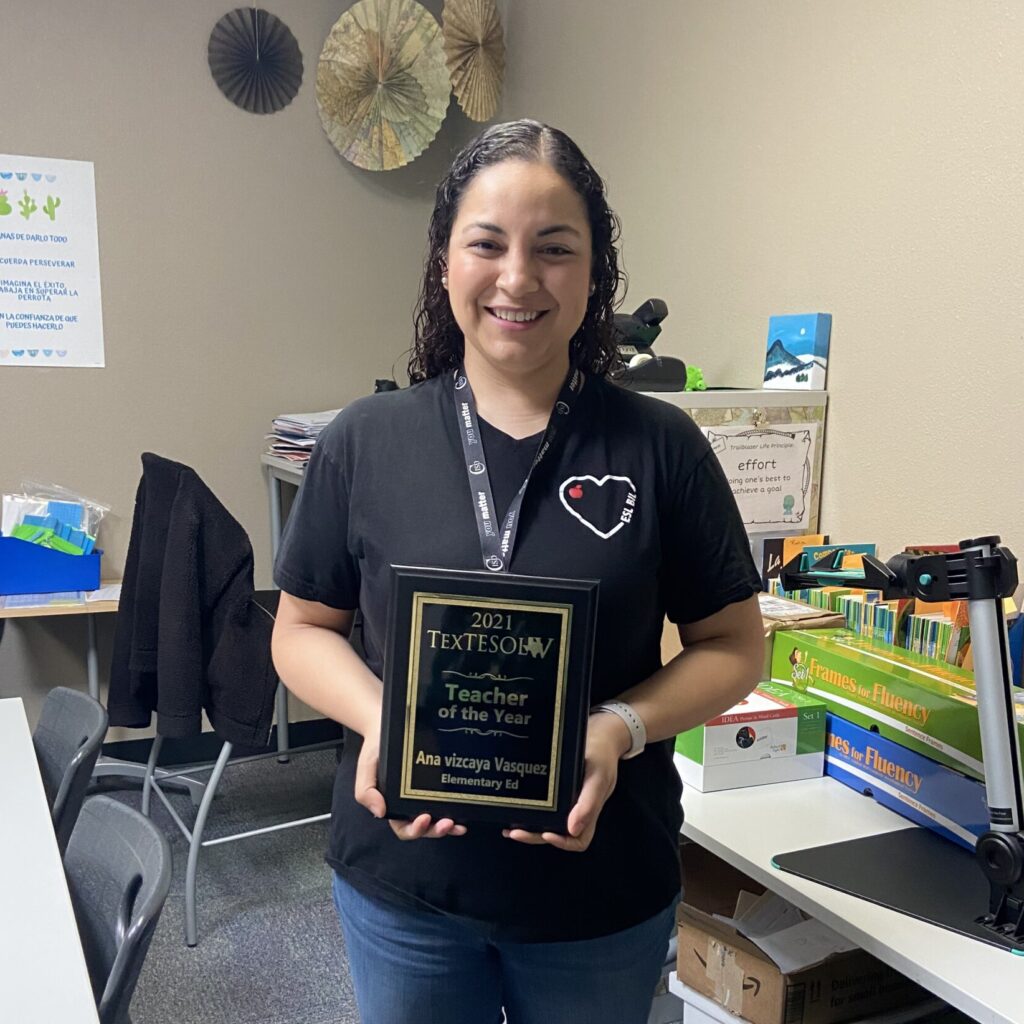 Ana's advocacy for emergent bilinguals in our special programs have made the difference in the lives of our learners in Denton Creek. She serves kids in the Early Childhood Program, the DLI Program, the Special Ed program, as well as students in the Gifted and Talented program and the Dyslexia Program. This could be considered a challenge, but not for Ana. She has developed efficient and meaningful ways to collaborate with educators, coaches, and administrators to provide the best learning experiences for our learners. She has gone above and beyond her duties to support our campus. Her passion for bilingualism, biliteracy, and
biculturalism has become an asset in our campus. Our families feel supported with the efforts and initiatives designed by Ana, such as language clubs for our learners and one on one sessions with newcomers.